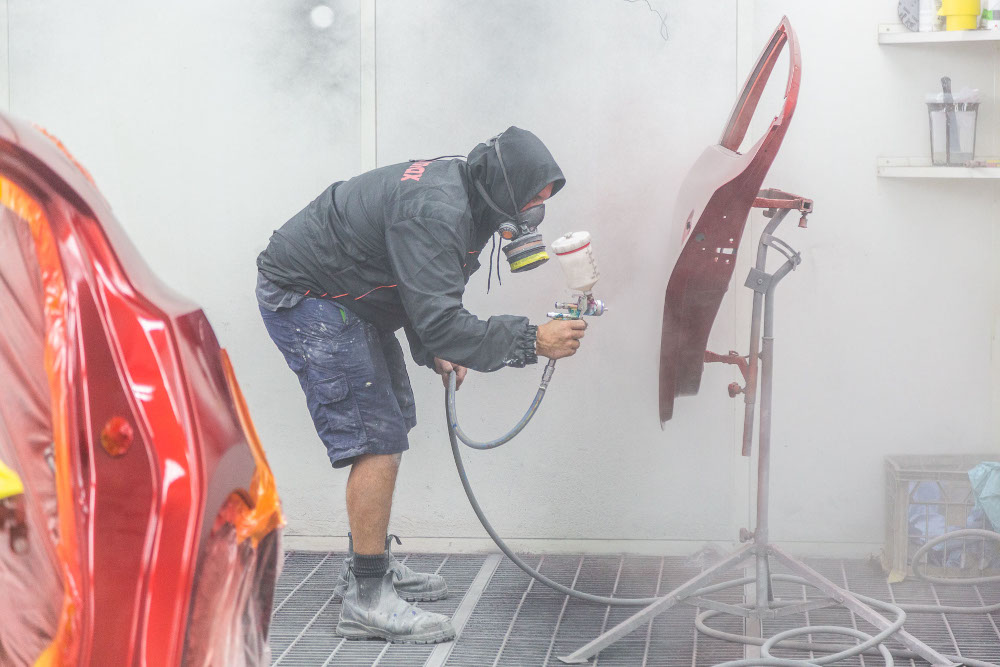 CAR PAINT & SCRATCH REPAIRS
Our Vehicle Refinishing technicians offer professional car paint repairs, using the latest Zambesi spray booths that facilitate Cars & Light Commercial High Roof Vehicles and utilise a Spectro Colour Matching System to ensure all colours painted are repaired, matched precisely and to industry standards.
All finished vehicles are thoroughly detailed inside and out for our customers so that when their vehicle is presented back to them it is neat and tidy. Contact the Trans Pacific Auto Body Repairs team today for more information about our car paint repair and other services.